Race Series Points Standings by Race Class – (updated as of 08/19/2023)
Here are the updated Overall and Slot.it Group C, Sideways Group5 standings.
Again, you qualify for a class with a minimum 3 races of 5, your get to drop the worst of the 5 if you race all 5.
You qualify for a overall with a minimum 14 races of 45, your get to drop the worst 15 (i.e. after doing 30) of the 45 if you race more than 30 races from any class.
2023 Overall Farrout Standings: (updated as of 08/19/2023)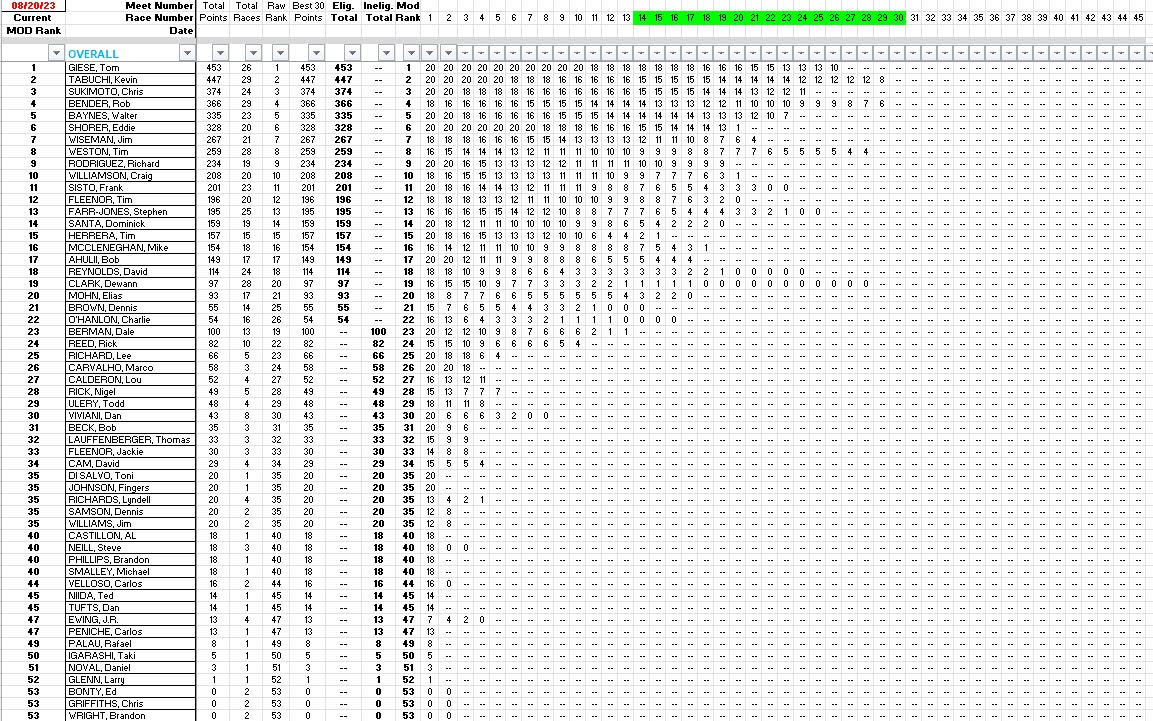 2023 60's/70's Fly LeMans Standings:
2023 50's/60's Ninco LeMans Standings: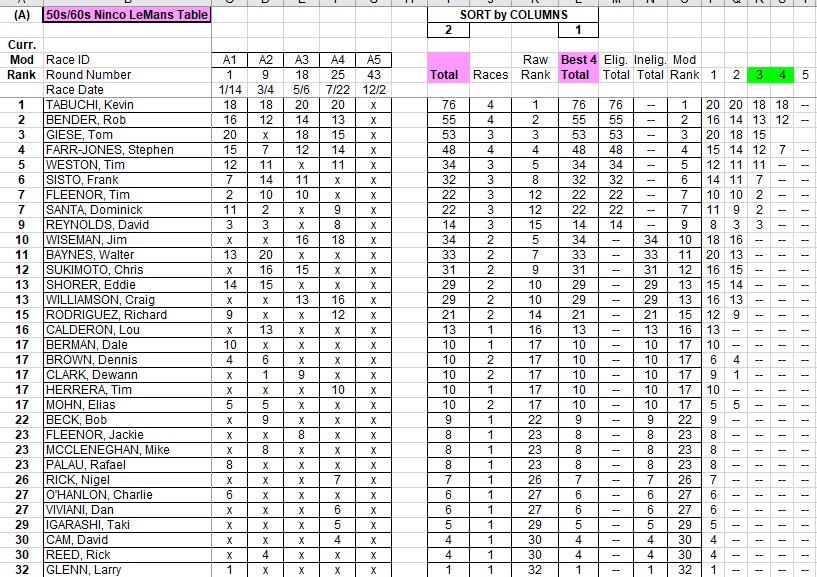 2023 NSR Formula 1 LeMans Standings: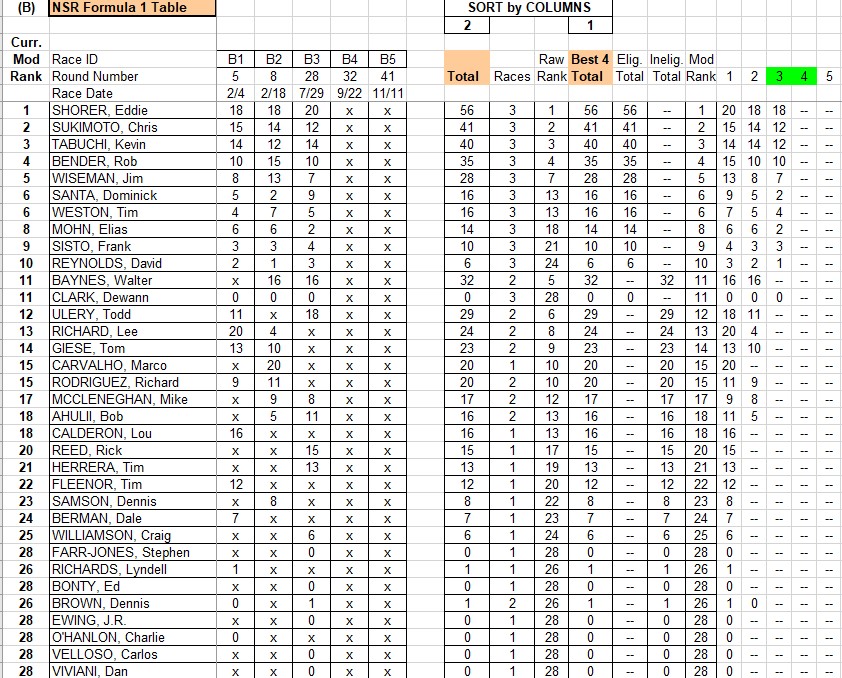 2023 RevoSlot Gr. 2 Classic 1960's Standings: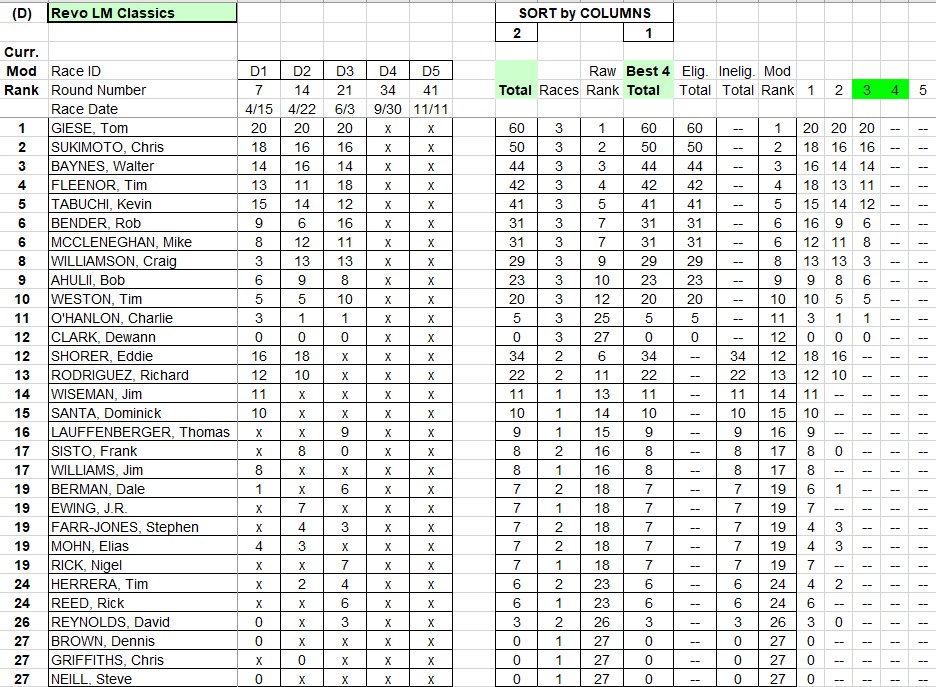 2023 RevoSlot Le Mans GT1-GT2 1990's Standings: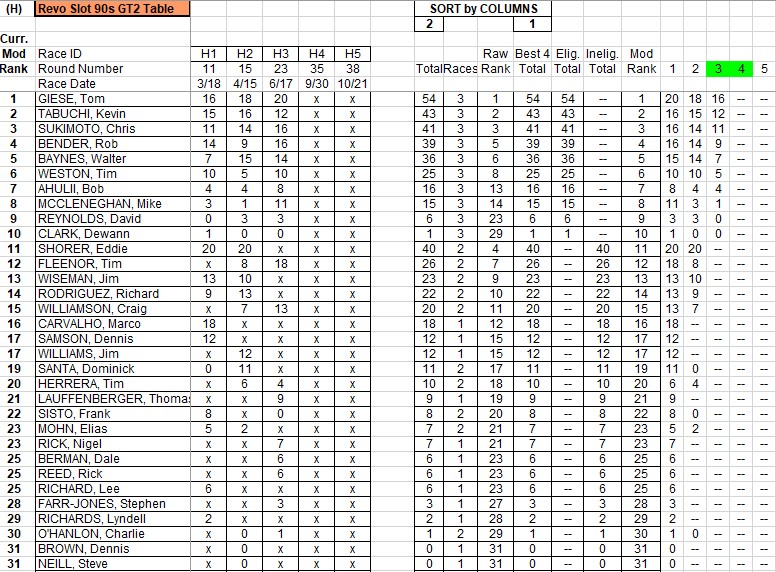 2023 Sideways Le Mans Gr. 5 1970's Standings: (updated as of 08/19/2023)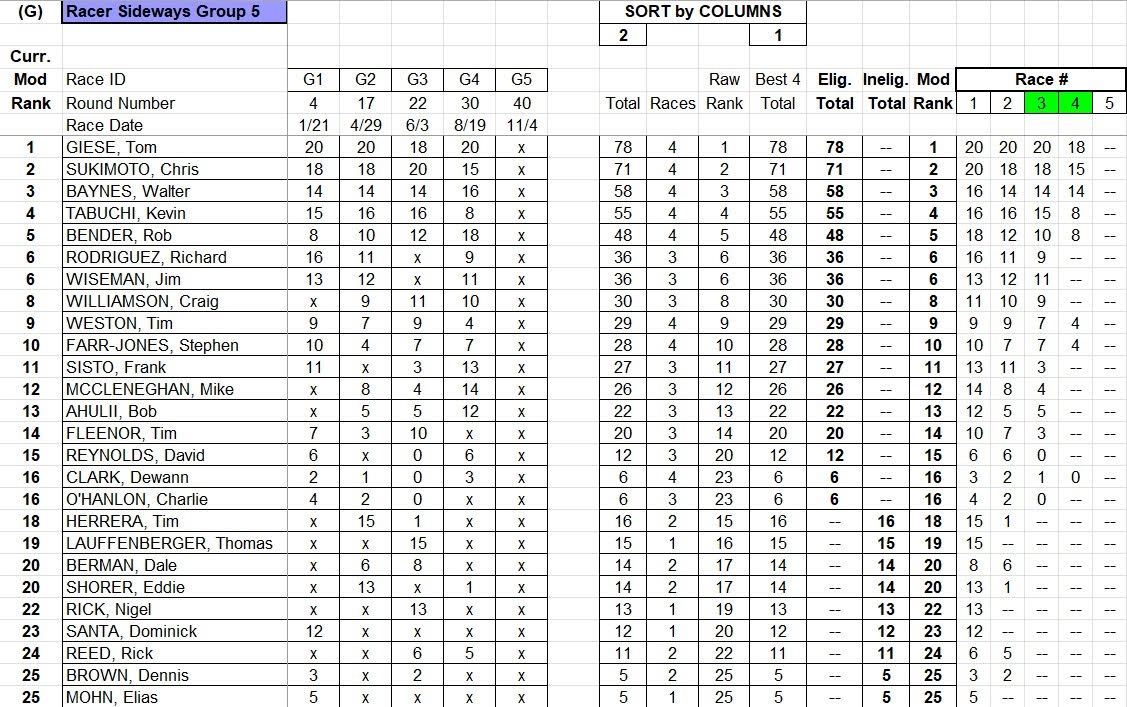 2023 Slot.it DTM Gr. A 1980's Standings: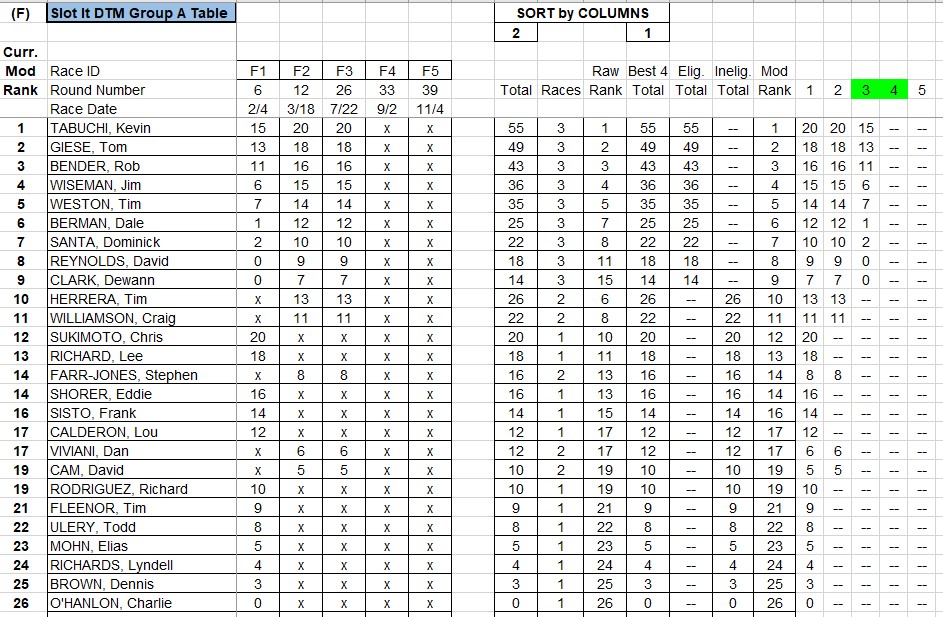 2023 Slot.it Le Mans Gr. C 1980's Standings: (updated as of 08/19/2023)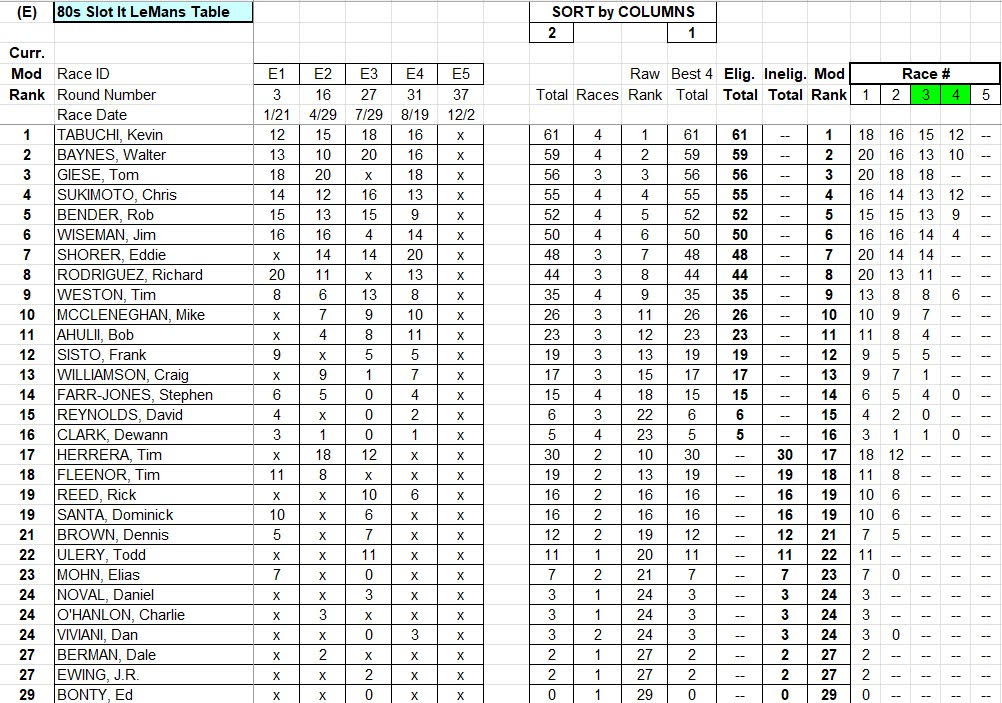 2023 Team Championship Standings: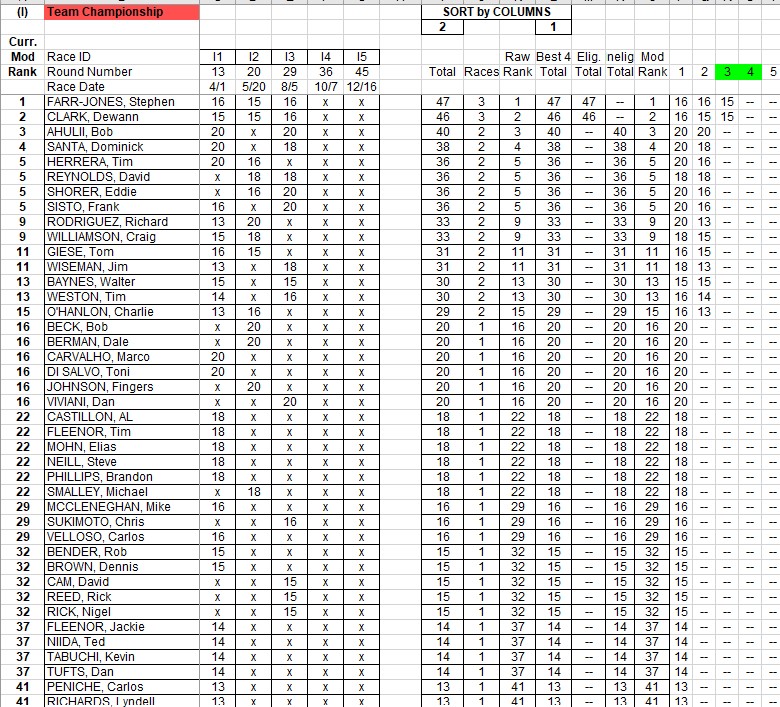 Page created 08/12/2023 – PK