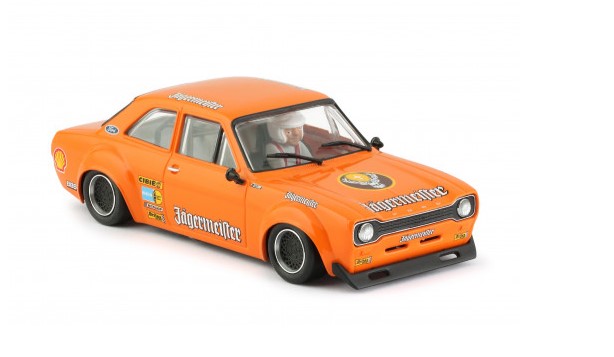 What You Need To Know – You need to not add the magnet in the box. There are 3 car types and 10+ liveries to choose from with likely 2-4 new car types planned and 50+liveries.
Motor: OEM Revo Slot RS211 "S"can in anglewinder configuration only

RS211 21,000 rpm, 200g*cm torque at 12v
RS223 Aluminium motor holder

Rear Tires: OEM Revo Slot RS217, 30 Shore tires are mandatory

The following are not legal: any other RevoSlot compound or "air" tires including Shore 22, Shore 15, any "air" tire any sponge tire in RevoSlot range
Tires can be glued and trued on wheels

Front Tires: OEM Revo Slot RS216 hard tires are mandatory
Wheels: OEM Revo Slot aluminium RS218 front and rear. All wheels should always have appropriate wheel inserts and are not permitted to run without them

All wheels use part # M3 screws to hold them in place

Guide: OEM Revo Slot. Cars come fitted with a 20mm long and 7mm deep screw-in guide. All other guides from Slot.it or other manufacturers are illegal

Current OEM 20x7mm guide is Revo Slot part number RS-210. It is legal
Another guide for wood tracks comes in the box: OEM 20x9mm guide is Revo Slot part number RS-210W. It is legal, although we have not seen any benefits to using it. Some think it helps the car to stay in the slot, others think it can slow the car down in the turns. Pick your poison.
Both guides use RS210S guide steel screws to hold them in place and use the RS210SP guide spring
All other RevoSlot and other brand guides are illegal

Gears/Axles: OEM Revo Slot

Gears: Pinion gear brass 9 tooth 5.5mm RevoSlot part number RS232; Spur gear purple Nylon with aluminium hub AW 24 tooth 14mm Revo Slot part number RS227 and M3 screw. No other parts are allowed
Front Axle: OEM Revo Slot RS225 steel semi-axles, 3mm diameter calibrated steel 12.75mm axles. Front axle holders RS221
Rear Axle: OEM Revo Slot RS222, 3mm diameter calibrated steel 46mm axles.
Maximum rear tracking width is 53mm (measured from outside of the tire walls). When viewed from above the tires must not be able to be seen outside the bodywork which means some cars cannot use the full width allowed by the regulations

Wires/Braids: OEM RevoSlot. You are free to replace with any brand. A good option should items wear out are Slot.it braid part number SP14 and Slot,it wires part number SP22
Bearings: OEM Revo Slot S-410 (rear). You are free to replace the bearings with any brand of bearing. This is the ONLY class that allows ball-race bearings of any sort. Used on the front, as well.
Rear Axle Spacers: this class comes with built in brass axle spacers. They must be in place for car to be class legal
Weight: Not allowed
Magnet: must be not be added and instead be placed on nearest fridge
Lights: you are free to add lights (and you might get an extra half lap per heat if you add them!)
Chassis: OEM Revo Slot aluminium anodized chassis.

Chassis plate Alfa RS305 , Ford RS315, BMW RS3265 (varies across cars)
Body Plate Alfa RS304, Ford RS314, BMW RS324A (varies across cars)

Screws: RS213 full set of screws
White Kits, Body Kits, Crashproof and Transparent Parts: Revo Slot provides complete car and body kits in white plastic as well as crashproof and replacement parts for nearly all their cars. You are free to use them as you see fit although we would like any white bodies to be painted before you race them

Lexan Cockpits: They are illegal in this and all classes
Revo Slot Spare Parts for Alfa Romeo GTA. Most are identical across all cars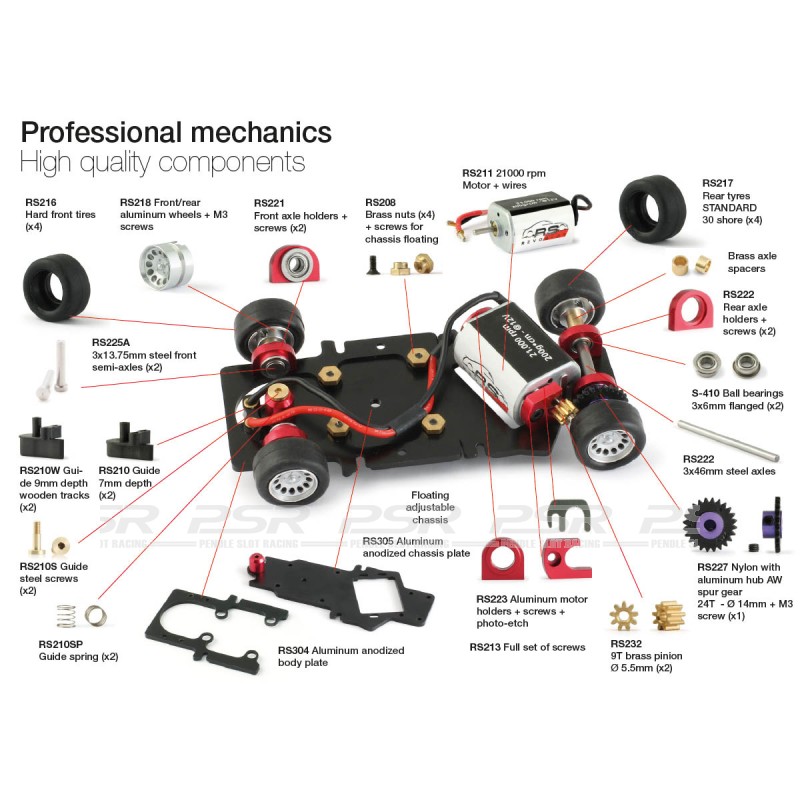 Revo Slot Spare Parts for Ford Escort Mk 1. Most are identical across all cars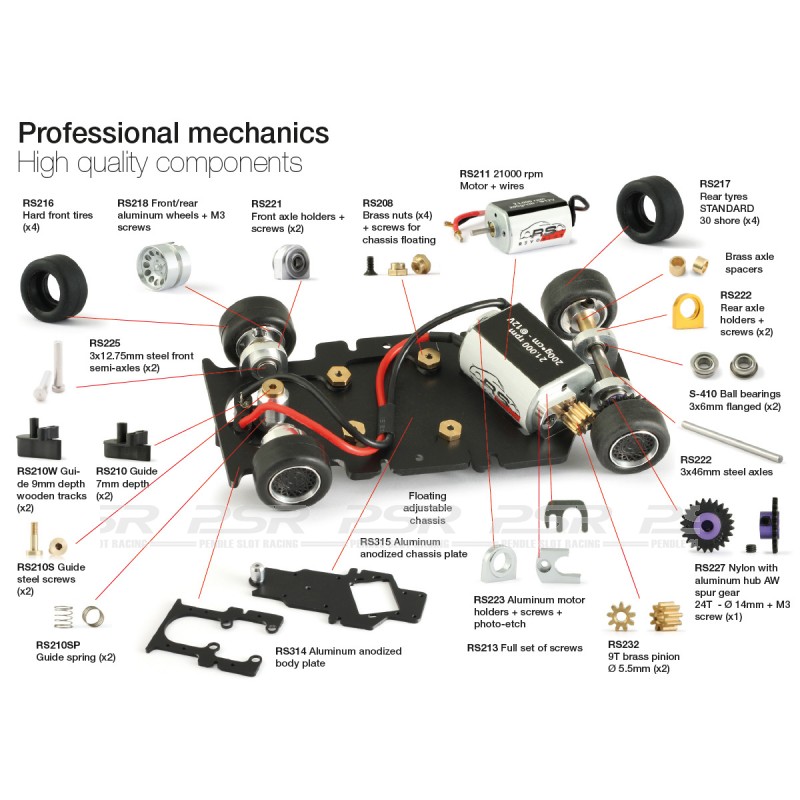 Revo Slot Spare Parts for BMW 2002 Tii. Most are identical across all cars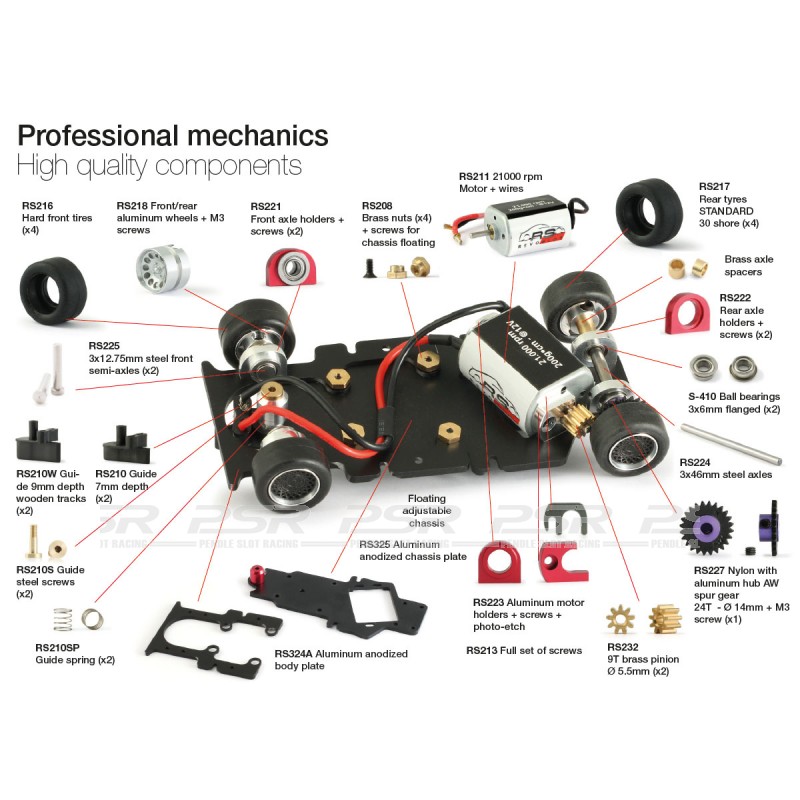 Eligible Cars – There are 3 body styles and 10+ liveries from which to choose. The list below is in body style release order
Alfa-Romeo GTA
Ford Escort Mk1
BMW 2002 Tii
Also eligible are hybrids: defined as any plastic or resin bodied ~1960's <2L Group 2 cars running on one of the class eligible Revo Slot chassis/ drive-train/ wheel /tire combinations.

The cars must specifically be approved in advance by Stephen (no exceptions and no other person can allow or disallow a hybrid car once it is approved);
The chassis must sit flush with the body of the car, as it is with all other class eligible cars;
The body must at minimum weigh the same as the average of the OEM class eligible cars. For this class that weight is 23 grams and any makeup weight must be added to the bottom of the driver pan, not the chassis.
Pictures of one example from each car eligible in the class are below this table. Pictures of all the Revo Slot car liveries can be seen by clicking on the part number link below or at Revo Slot's Facebook page or their less frequently updated website at https://revoslotcars.com/
The table below shows all cars released to date. All weights shown are without magnet and with class legal tires.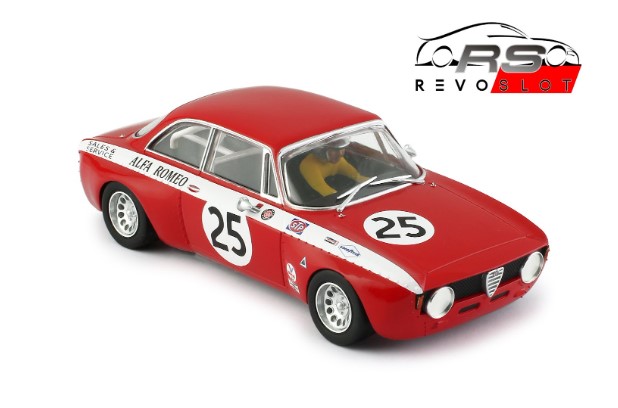 Ford Escort Mk 1 BMW 2002 Tii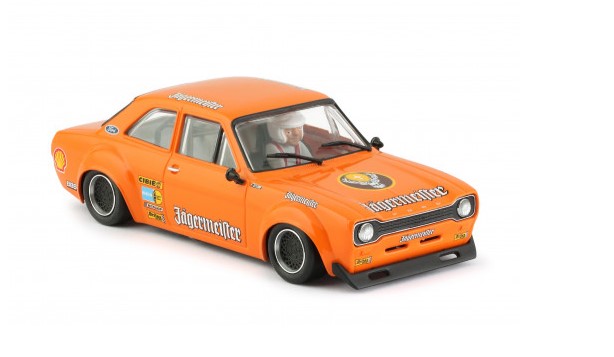 BMW 2002 Tii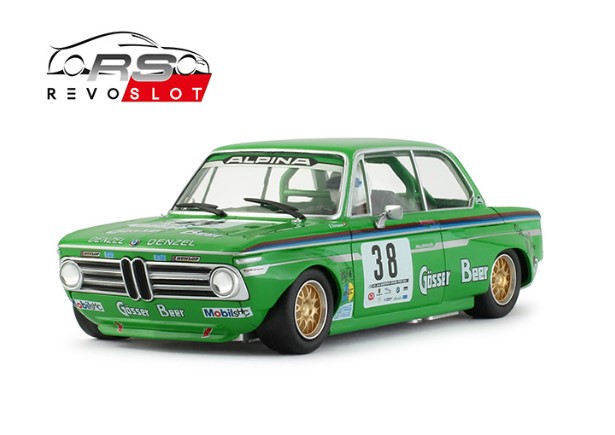 RevoSlot Group 2 Classic 1960's
Yr Intro
Code
Car/Livery
Color
Motor
Magnet
Alfa Romeo GTA – 80 Grams – 53mm Rear axle width – 74mm Wheelbase
2022
RS0129
No.25 Bert Everett. Winner Trans-Am Mid-Ohio 1970.
Red – White
RS211
None Fitted
2022
RS0130
No.25 Bobcor, Bert Everett. Trans-Am Series 1972 (restyle).
Yellow
RS211
None Fitted
2022
RS0131
No.93 Brugger, Lee Midgley. Laguna Seca – Trans-Am Series 1971.
Blue
RS211
None Fitted
2022
RS0132
Alfa Romeo GTA No.25 Twin Pack
RS211
None Fitted
2022
RS0133A
White Kit for self Assembly
White
RS211
None Fitted
2022
RS0152
No.6 Green Valley, Horst Kwech. Trans-Am series 1967 – Knauz Cont. Autos – Lake Forrest. Illinois
Red – White – Green
RS211
None Fitted
2022
RS0153
No.7 Green Valley, Monty Winkler. Trans-Am series 1967 – Knauz Cont. Autos – Lake Forrest. Illinois
Red – White – Green
RS211
None Fitted
2022
RS0154
Green Valley Twin Pack
Red – White – Green
RS211
None Fitted
Ford Escort Mk 1 – 84 Grams – 52mm Rear axle width – 76mm Wheelbase
2022
RS0139
No.20 British Caledonian Airways. Roger Clark and Jim Porter. Tour Britannia Rally 2007 – Restyle East Africa Safari Rally 1973.
White – Blue – Black
RS211
None Fitted
2022
RS0140
No.79 Hannen Alt. Ernst Berg – ETCC Zandvoort 1972.
Yellow – Green – Purple
RS211
None Fitted
2022
RS0141
Jagermeister. Day of Thunder – Salzburgring 2012.
Orange
RS211
None Fitted
2022
RS0142
White Kit for self Assembly
White
RS211
None Fitted
BMW 2002 Tii – 85 Grams – 52mm Rear axle width – 78mm Wheelbase
2022
RS0157
No.38 Gosser. DRM Revival Burburgring 2014
Green
RS211
None Fitted
2022
RS0158
No.35 Team Beilcke. Sebring 12 Hours 1978
Black – Yellow – Red
RS211
None Fitted
2022
RS0159
No.52 Team Koepchen Tuning. Nurburgring 6 hours 1971
White – Blue
RS211
None Fitted
2022
RS0160
White Kit for self Assembly
White
RS211
None Fitted
Page created 01/06/2023, updated 01/09/2023