Members of the FarrOut Slot Racing Club are creating a video presence on YouTube.
You can check out many of our members videos and other coverage of FarrOut Slot Car Club on our new YouTube Channel. More videos will be added to the playlist or uploaded as available.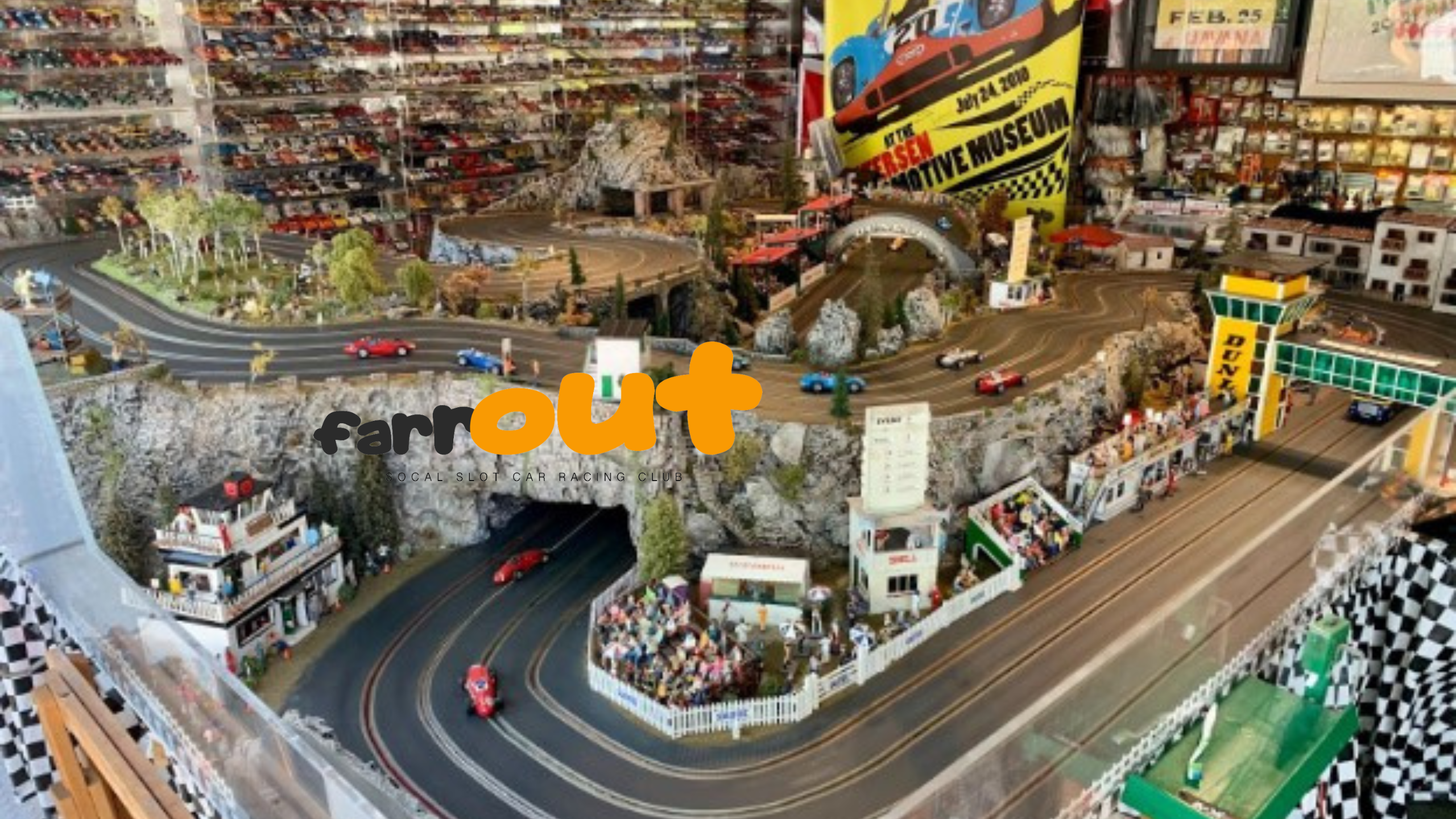 FarrOut Slot Car Club – YouTube Channel
https://www.youtube.com/@farroutslotcarclub/playlists
PLEASE SUBSCRIBE TO OUR FARROUT YOUTUBE CHANNEL! 🙂
Interview with Stephen Farr-Jones of the FarrOut Slot Car Club:
Michael Smalley has created videos of FarrOut races and posted them on YouTube. You can find them here:
Michael's YouTube Videos
Bruce Talamon has created his first slot car production for YouTube with cuts from his remake of the "Le Mans" epic.
The Racers
You can contribute your FarrOut related video by placing your video on YouTube and including the keywords FarrOut and car…
or send us a link to your video and we will add it to our playlist on the FarrOut channel.