April 1, 2023 – Race Results – 3 Hour Team Race – Electric Dreams
Results from today's 6 Team 3hour Team Race at Electric Dreams…
Really nice day today with 30 of us racing in 6 teams at Electric Dreams with the BRM 1/24 1970's 1 Liter cars. Great fun and a super close race with the Top 4 final positions all changing in the last of the six 30minute heats.
Congratulations to Marco, Tim H, Bob, Dominick and Toni! Their 4 lap win was just 0.4% more than Al, Brandon, Tim F, Elias and Steve who where leading after the first 5 heats. They in turn were just 0.7% ahead of the the third place team of Tom, Mike, Stephen, Frank S and Carlos V.
The red lane was pivotal: on average it did 15 laps less than the rest and it took Walter's team from first to fourth in the last heat but even then they were just 0.6% behind 3rd.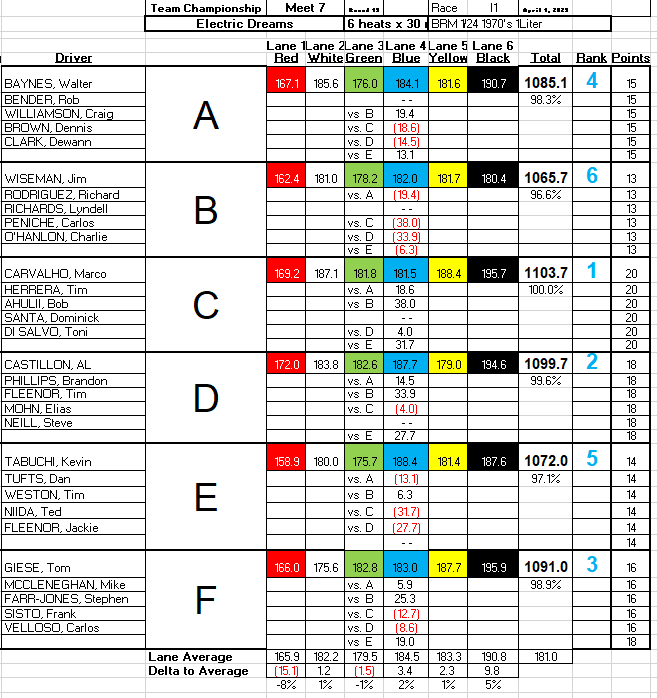 Page created 04/02/2023