Race Results from June 24, 2023 – Team Championship Race #2 at Farrout Raceway…
Nice day yesterday with 14 racers making up 4 teams of 4, the prodigal son Michael Smalley car pooling from Nevada with Dewann and Bob Beck back as well!
At the end of 3 hours of tight racing and over 1,300 laps for each team, we had the top two teams separated by just 0.4% or 5.5 laps and 3rd/4th split by only 3 laps and just 2.2% behind the leaders. 
Congratulations to Richard, Fingers, Dale and a returning Bob Beck.  Special shout-out to Dale Berman and David Richards who both double stinted (22mins of racing in each of four 44 min heats) and drove really well to get first and second places.
~ Stephen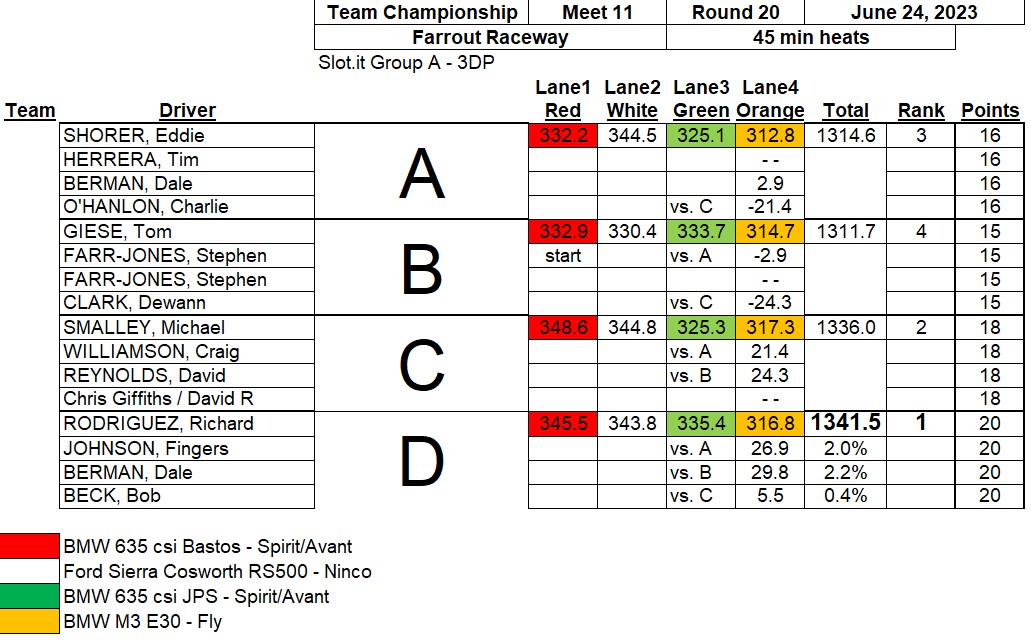 Page created 06/25/2023 – PK