Race Results from October 07, 2023 – Team Championship at Los Angeles Slot Car Museum:
For this race thanks to Marco for hosting and Race Directing in my absence.
Results were posted previously but here they are in our regular format.
Amazing to see that there was only 0.5% difference between 1st and 2nd and just 1.1% from 1st t0 4th. Very very close just 6 laps more for the winner after 1,220+ laps in 3 hours.
~ Stephen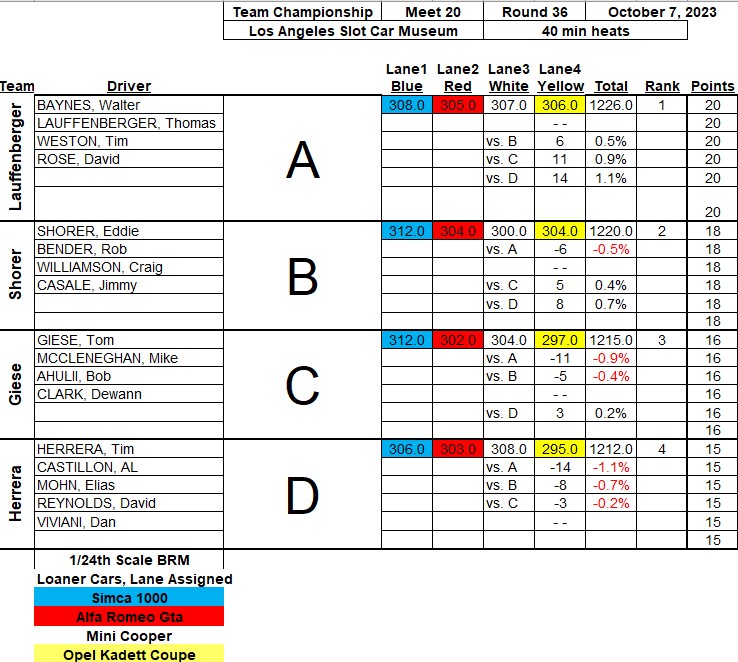 (photos at LASCM Team Championship event by Ed Shorer)
Page created 10/22/2023 – PK