Slot Racing is Back in Santa Monica!
After an absence of nearly 40 years since Classic Speedway became the laundromat Classic Speedwash a commercial raceway has opened in Santa Monica. Come test your cars and skills on our Riverside Raceway replica, 4 lane Scalextric Sport track. This 1:32 layout features a 54 foot lap length, DS Pro digital timing and a Trakmate 10A variable power supply.
See Chris Chan's Mr Model Car website here:
http://www.mrmodelcar.com/default.asp
Chris' track during a 2005 FarrOut race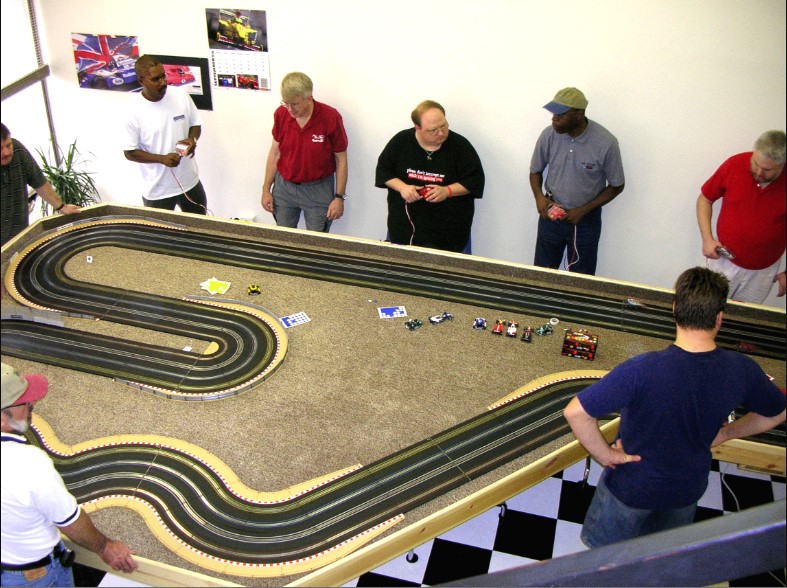 Chris with his latest pride and joy!