Race Results from August 19, 2023 – 80's Slot.it Lemans and Race Class 2 at King Mini Boola Raceway…
August 19, 2023 – Sideways Gr. 5 at King Mini Boola Raceway:
Lovely – if humid – day's racing at Ed Shorer's King Mini Boola Raceway.
Congrats to Tom, Eddie and Rob in Sideways Group 5 and to Eddie, Tom and Kevin / Walter (in a tie for 3rd) in Slot.it Group C.  Note the second tie for 6th place between Chris and Richard.
UPDATE:
Amended results from yesterday.  Eddie inadvertently used the wrong tires yesterday, which I had approved previously thinking that type had come with that car type originally.  I was wrong.  Eddie volunteered to have the results truck.  Everyone moves up a slot.
Mike M also used the car BUT since he used it in good faith, his results stand.  We also do not think it was a significant advantage (regardless of the unknown tire compound type, they were much narrower than OEM).  Mike was also about +/- 2 laps from person above and below him.
~ Stephen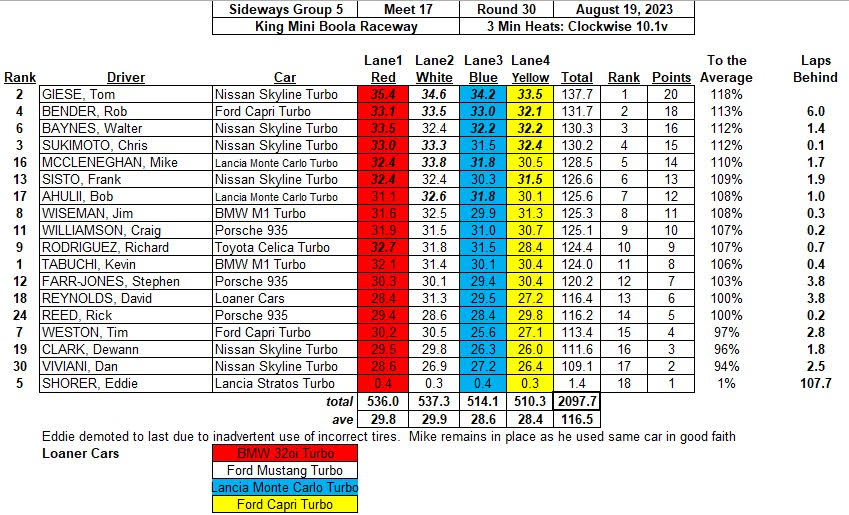 August 19, 2023 – 80's Slot.it Lemans at King Mini Boola Raceway: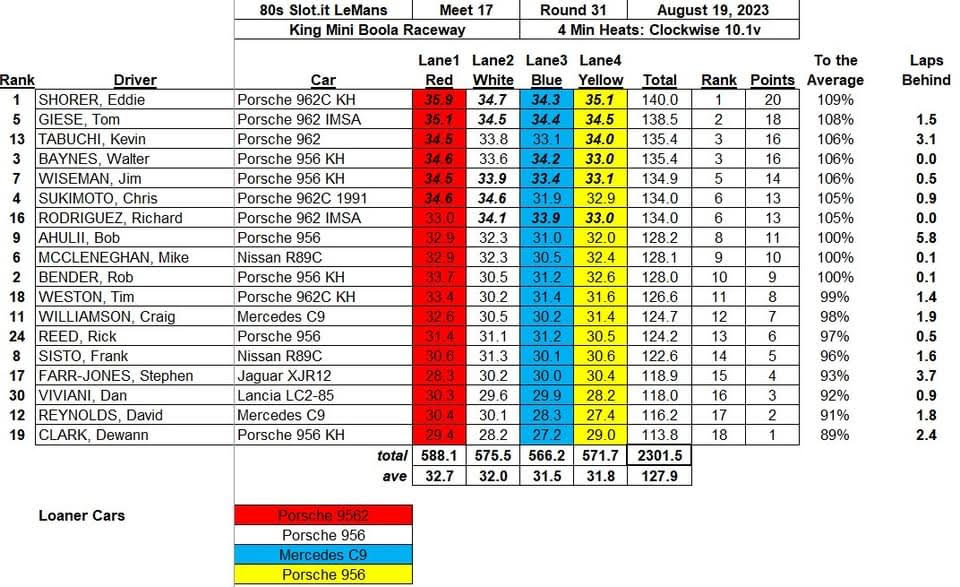 Page created 08/21/2023 – PK